The Keith Corp. on track for May Delivery of Massive Kings Mountain Industrial Center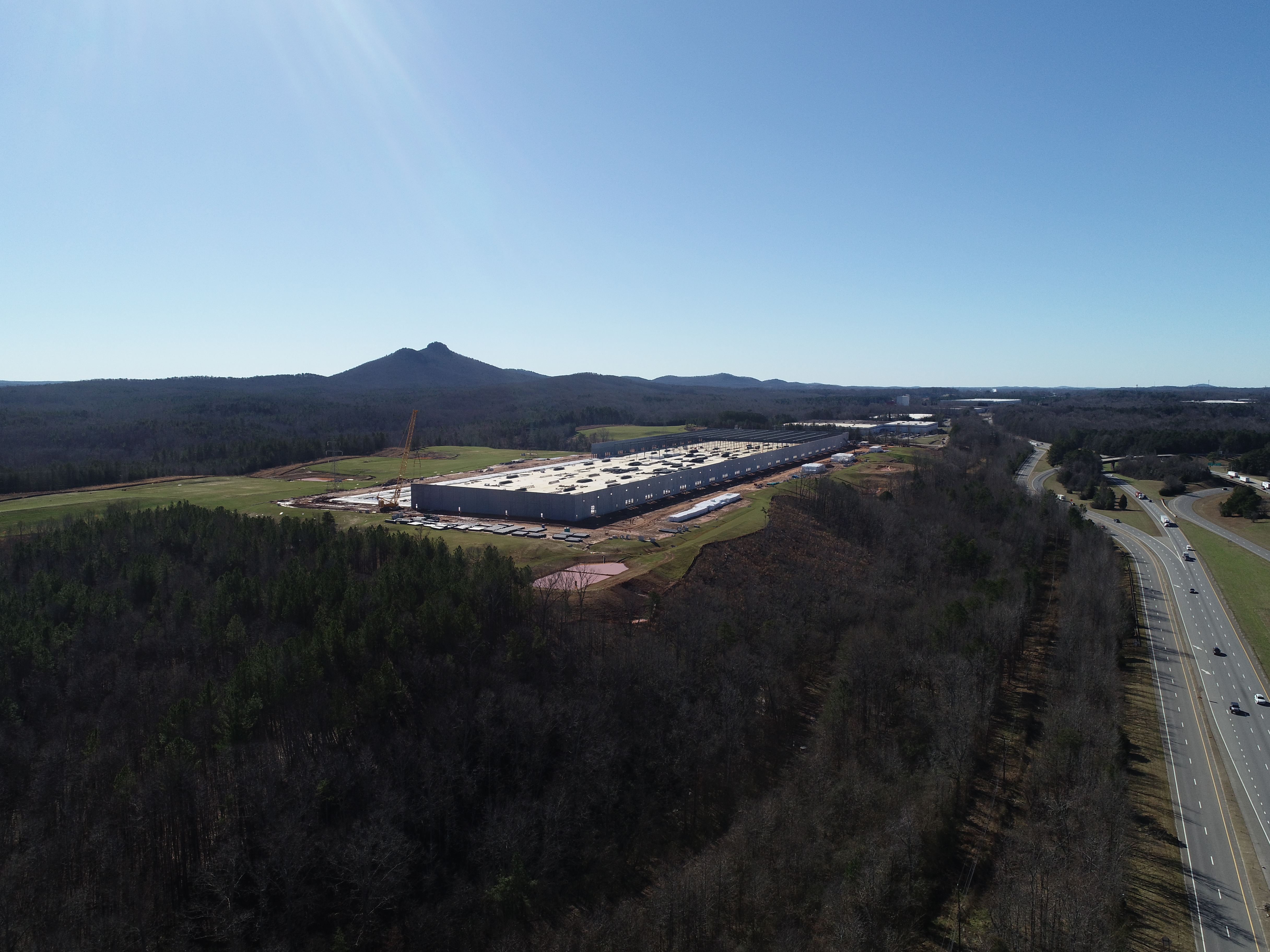 Kings Mountain Corporate Center, a massive industrial building in the Charlotte region, is nearing completion, with TKC aiming for an early May delivery. Spanning almost 1.3 million square feet, the speculative industrial project is situated near Canterbury Road. According to Justin Curis, the vice president of industrial development at The Keith Corp., the roofing work is expected to be finished by mid-March, allowing for beneficial access and occupancy for potential tenants.
The development of Kings Mountain Corporate Center was announced by The Keith Corp. in late 2021, following the approval of local incentives for the project. Conveniently located adjacent to Interstate 85, the building will boast 40-foot clear heights and provide ample parking with 248 trailer spaces and 350 auto spaces, expandable if needed. The property, occupying 164 acres, was acquired by the developer in 2021 for approximately $6 million, as reported by CBJ.
The project's general contractor is Choate Construction, and the architect is Merriman Schmitt Architects. The Keith Corp. is in charge of leasing for the Kings Mountain Corporate Center. Notably, this project is just one of several significant industrial ventures in the Charlotte region that The Keith Corp. has in its pipeline.
Among these ventures, one noteworthy project is a build-to-suit undertaking for The Sherwin-Williams Co. in Statesville, covering an area of 798,000 square feet. This project marks the first development at the Larkin Regional Commerce Park, a long-planned project handled by The Keith Corp. on behalf of owner Greenfield Partners. As of August, more than 900 acres remained available at the Larkin site. Additionally, The Keith Corp. is also targeting a spring completion for its 143,020-square-foot industrial building at The Oaks Commerce Center in Belmont.