New Class A Lehigh Valley Warehouse Facility Sells for $75.5M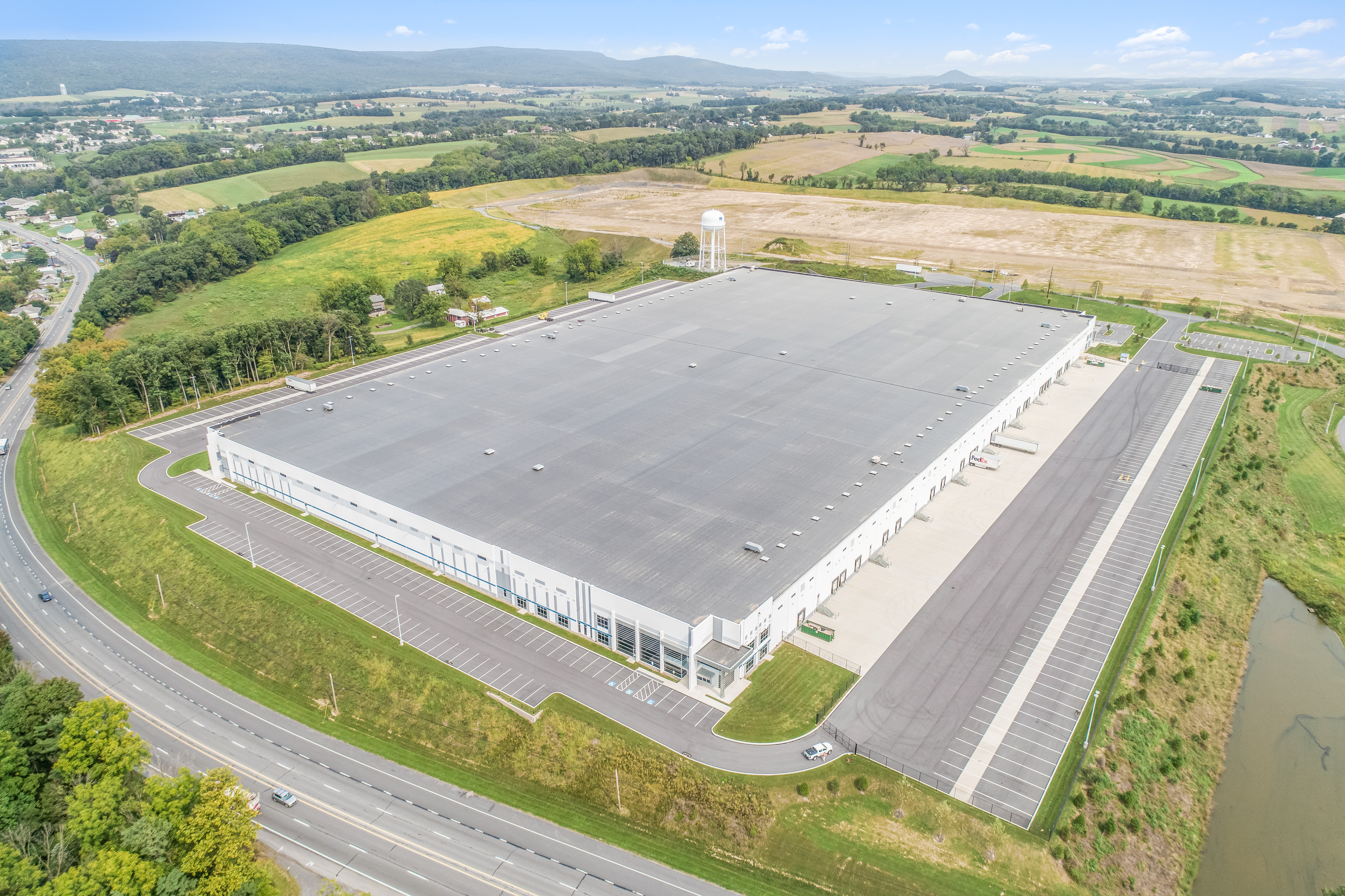 TKC is pleased to announce that JLL Capital Markets, of Philadelphia, has closed the $75.5 million sale of a new, fully leased, Class A, 600,238-square-foot warehouse and bulk distribution facility at 30 Ludwig Court in the Lehigh Valley Community of Shoemakersville, Pennsylvania.
JLL worked on behalf of the seller, a joint venture between The Keith Corporation and Kiel Group. KKR purchased the asset.
Constructed in 2019 to the highest industry standards, 30 Ludwig Court is occupied by Ryder Integrated Logistics, (NYSE: "R"; S&P: BBB), a global leader in transportation solutions specializing in fleet management, supply chain management and dedicated contract carriage. Building features include a cross-dock loading format, 36-foot clear height, 50 dock-high doors expandable by an additional 56 knock-out panels, 169 trailer stalls, ESFR fire protection, LED lighting, deep truck court and four office entrances.
The property is situated on a 38.6 acre parcel in the master-planned Hamburg Commerce Park, a development owned by The Keith Corporation and Kiel Group, providing over 2.4 million square feet within the Lehigh Valley Industrial Market, a premier distribution location and one of the most sought-after markets in the country. 30 Ludwig Court is situated along Route 61, which provides north-south access to Reading, and 2.7 miles from Interstate 78, providing easy access to other regional arterials and the Lehigh Valley International Airport. Additionally, the property is 80 miles from Philadelphia and 119 miles from New York City.
The JLL Capital Markets team representing the seller was led by Senior Managing Directors John Plower and Pete Pittroff, Vice Chairman Rob Kossar, Executive Vice President Jeff Lockard and Associate Ryan Cottone.
"30 Ludwig Court afforded KKR a tremendous opportunity to pick up a Class A building in a core industrial location that will continue to see strong rental rate growth in the foreseeable future," Plower said. "The Hamburg Commerce Park is a high end, master planned industrial park and we're excited to see the remainder of the park built out."