Development Completed on IFA Expansion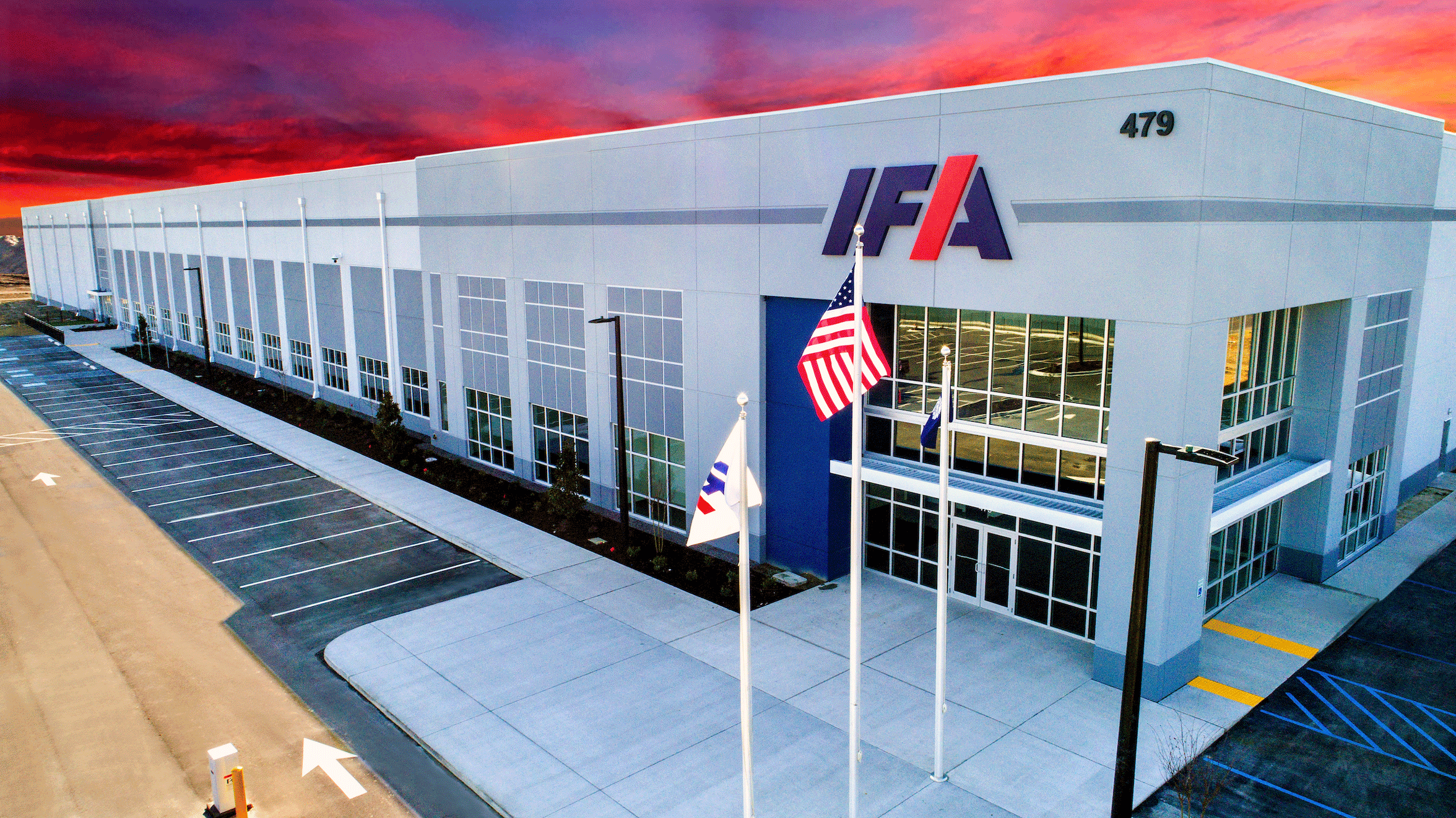 Located in the Charleston Trade Center and developed by The Keith Corporation, the site, which was delivered a month ahead of schedule, was expanded by 211,000 square feet, bringing the total size of the automotive supplier's facility to 448,765 square feet.  Frampton Construction Company, LLC, a full-service construction firm providing planning and design support, preconstruction, and construction services, has completed the expansion of IFA's Summerville, S.C., manufacturing and distribution facility.
Constructed of tilt-up concrete panels and structural steel with 32' ceilings, the expanded area provides added production and manufacturing space, as well as a second cafeteria. Also included in the scope of the project was a 16,000 square foot office upfit on the second floor of the existing building.
"The IFA team is extremely satisfied with the completion of our Charleston expansion project. Throughout the construction process we were impressed with the quality of communication, design adaptability, and overall execution of the final product. High quality, on-time delivery, and staying within budget were key criteria, and the Frampton team delivered in all aspects," noted Lu Reckmann, CEO of IFA North America.
The expansion is critical to IFA's growth, allowing for increased production capacity and the consolidation of their South Carolina operations into one location. Out of the new facility, IFA will produce propeller shafts for its customers which include BMW, Fiat-Chrysler, Ford, General Motors, Mercedes, and Volkswagen.
"We appreciate being part of the growth and success of IFA's North American headquarters in the Charleston Trade Center.  The continued partnerships with Frampton Construction and McMillan Pazdan Smith Architecture allowed us to achieve another collaborative and successful project for our client," noted Robert Combs, industrial project director at The Keith Corporation.
This is the third time The Keith Corporation has partnered with Frampton Construction on a Charleston Trade Center project. Other projects completed include a 136,500 square foot speculative industrial building and a 144,000 square foot manufacturing facility for Curtiss-Wright, a product designer and manufacturer for the U.S. Navy.
"IFA and The Keith Corporation have been excellent partners, and we're proud of this project and the trust our clients again placed in us to deliver a world class facility. We look forward to seeing IFA's continued growth, and hopefully we'll have the chance to partner with them again," noted Chad Frampton, president and CEO at Frampton Construction.
McMillan Pazdan Smith Architecture completed the design for the project.
IFA turns over 650 Million Euro (2019) annually and employs 3,000 staff. It ranks among the top 50 German automotive parts suppliers. IFA is market leader for propeller shafts in Europe and in the United States of America. They aim to grow to be ranked among the Top 100 largest automotive parts suppliers worldwide. For more information, visit https://ifa-group.com/en/.
Established in 1989, The Keith Corporation is a privately-held, full service owner and developer of industrial, warehouse, and other commercial properties in the United States, Mexico, Canada, and the U.K. Headquartered in Charlotte, North Carolina, The Keith Corporation has become one of the country's most well-respected build-to-suit developers. Having delivered over 250 projects and more than twenty-five million square feet of manufacturing, distribution, industrial and commercial space for a highly diverse corporate clientele, The Keith Corporation has developed a reputation for their accountability, expertise, and total client satisfaction, on all projects. For more information, go to www.thekeithcorp.com or call 704-365-6000.
Frampton Construction is a full-service construction firm offering planning and design support, preconstruction, and construction services. The dedicated team of professionals takes pride in building strong relationships with clients while providing the highest quality of service. They deliver executive leadership and personal oversight throughout the building process, while working diligently to exceed the expectations of every client. With offices in Charleston, S.C., and Charlotte, N.C., the company is positioned to manage projects in the Carolinas and beyond. For more information, please visit http://frampton.construction/ or call 843-572-2400 (Charleston) or 704-900-0511 (Charlotte).